As an artist, I've seen firsthand how we do nothing alone; how community support in all forms can help us to be our best selves and get things done! I want to sow generosity seeds beyond my art practice, and I am inviting my community to join in on the giving journey. 
In 2022,  I spent over 90 hours hand drawing the one who heals narrative, "Be Still & Know."  From that came not only the idea that the story would be a way to extend the healer's reach through direct audience engagement of healing through meditative coloring book practice but that it could also help fund organizations/ causes that are enriching our communities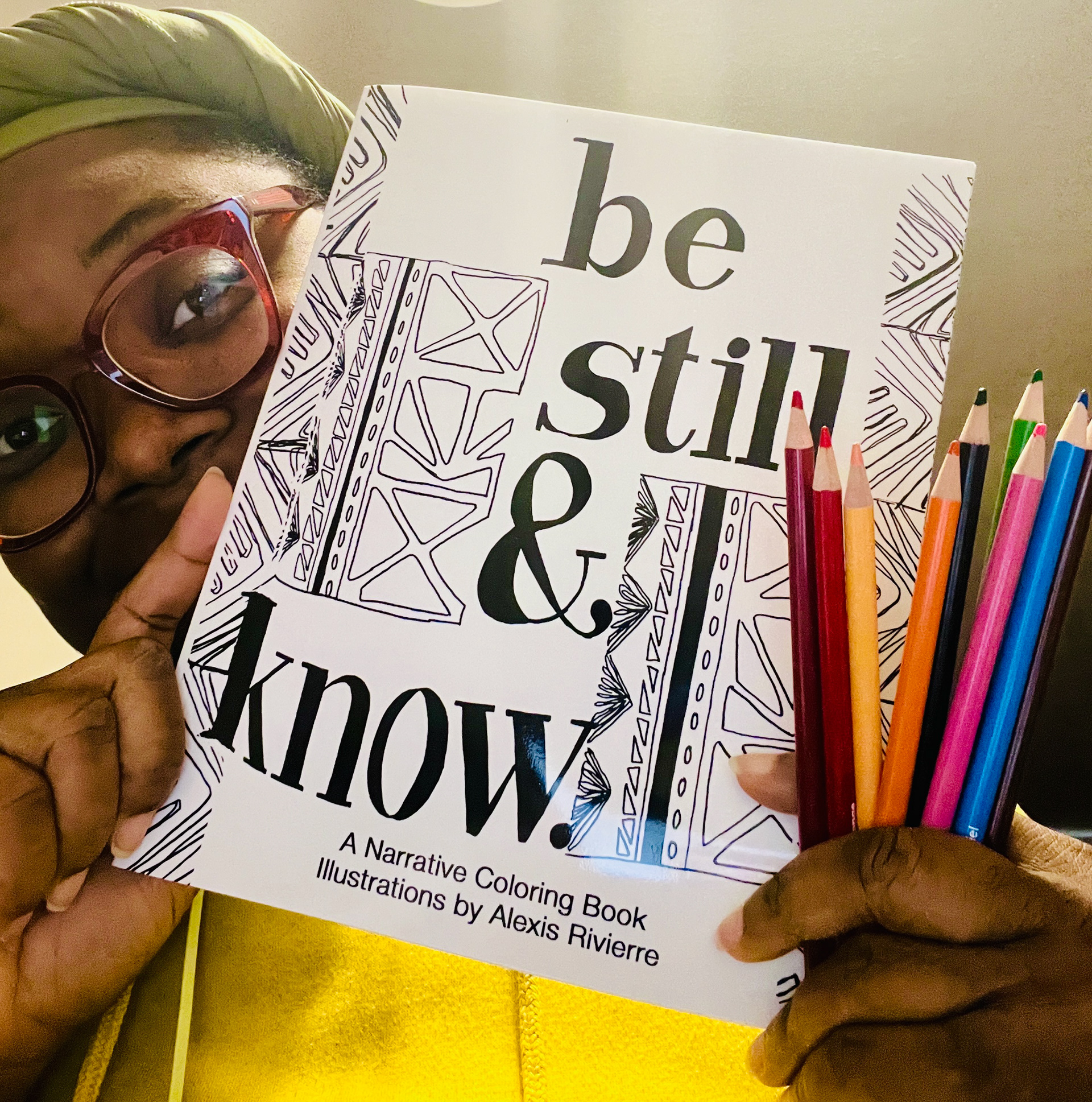 How to donate:
From February - December 2023, this coloring book will be available through a $25 donation. Proceeds from the donations will cover the cost of the book/shipping and the remainder will go to the organization selected for the month. I will spotlight these organizations and the causes they serve on my Instagram @alexisrivierre_art. Click the name of the organization below to learn more about them!
All proceeds will be collected via Venmo (@AlexisRivierreLLC) and donated on the last day of each month. Books will be shipped out each month in 2023 as they are ordered.
Above: A select image from Be Still & Know Coloring book, 2022.