If you are interested in booking Alexis Rivierre for a workshop please contact via email at a.rivierre.fineart@gmail.com. 
*Workshop Lesson Plans were developed by Alexis Rivierre, and are available for classroom use with attribution noted. 
Fantastical Hair: Exploring  the work of Lorna Simpson 
Summer 2019 I had the privilege of partnering with Freedom Arts & Education (
http://www.faecstl.org/
 ) as a teaching artist. Below are images from a camp workshop where I introduced youth ages 5-8 to Lorna Simpson's collage work. We talks about hair and how it can make powerful & fun, statements about the wearer. I provided them with a 4x6" piece of watercolor paper with a face cut from a magazine on it. They were encouraged use their imaginations to create fantastical hair!
above: images are of students Lorna Simpson in spired "Fantastical Hair" portraits, 2019.
 Basquiat Influenced Self Portrait: Mask Making Workshop 
Held October 2018 with Contemporary Art Museum St. Louis's New Art in the Neighborhood Students; Grades: 9-12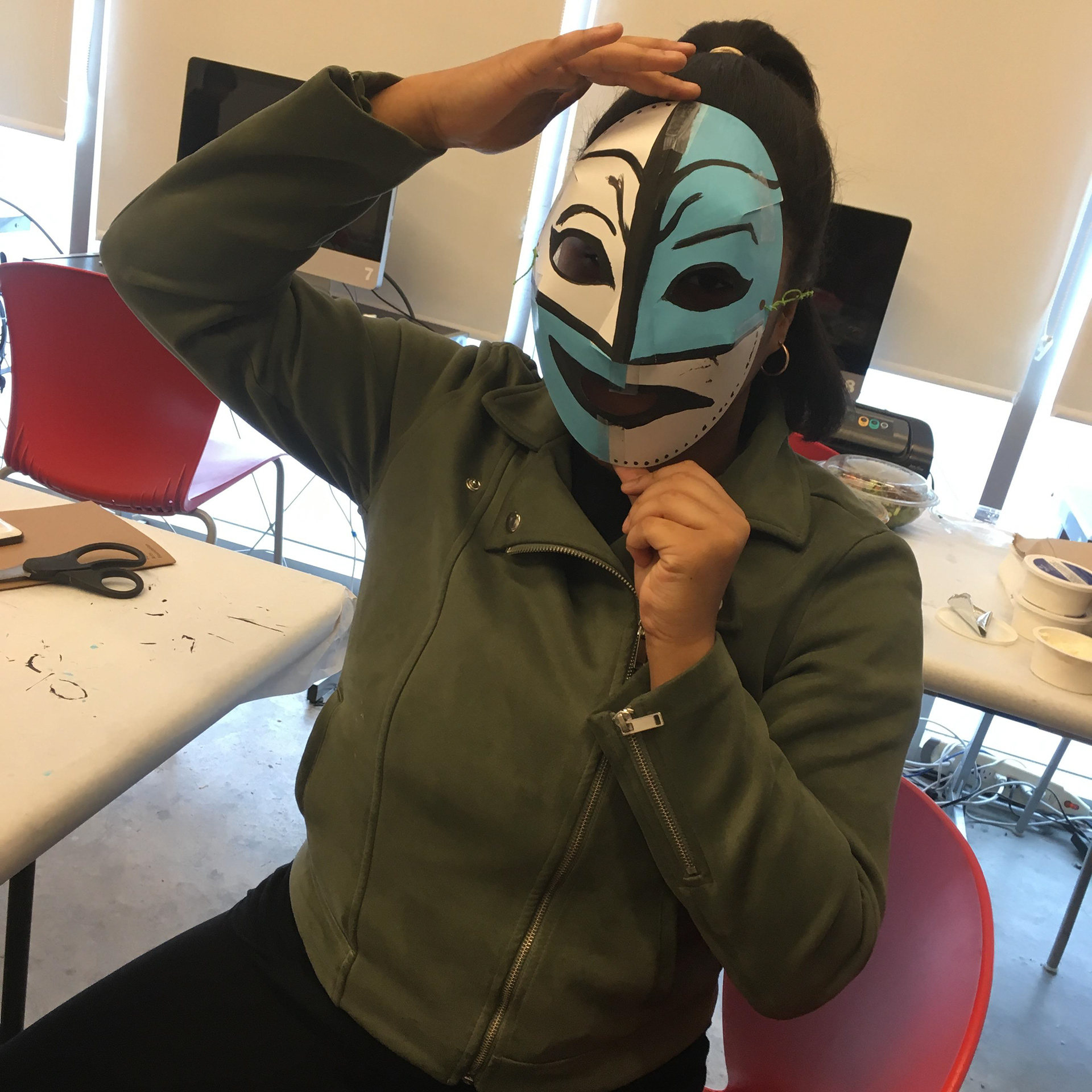 Examples of CAMSTL New Art in the Neighborhood Student creations during the October 2018 workshop.